ORBIT CHURCH exists to connect world changers around the world. It is therefore, no accident that the company's founders, principal talent and advisory council come together from very diverse and expansive worlds. They are unified by the common purpose of creating resources and entertainment that makes a difference. They envision ORBIT CHURCH to be the premier provider of media-driven content to the Church. Founded by Bill Baumgart and Tim Ellis, ORBIT CHURCH joined forces with Johnny Rogers and in 2003, launched KIDMO, the fastest growing elementary age church curriculum. And now, in 2008, the circle continues to grow. Take a few moments to browse our biography area and get to know the ever-expanding ORBIT CHURCH Team.
JOHNNY ROGERS
KIDMO Creative Director
(Co-founder, Writer and Performer)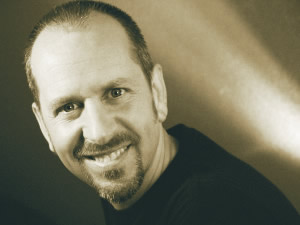 Born in Portland, Oregon, Johnny Rogers grew up in southern California and has spent the past 20 years there in children's ministry. His instinctive talent for communicating with children developed early on during his high school years as a summer camp counselor.
Realizing that elementary Christian summer camp experiences paled in comparison to their Junior and Senior high counterparts, Rogers began a quest to develop the ultimate children's ministry experience. What started with Rogers writing an entire summer program for children, progressed throughout his college and early ministry years to become the full-fledged multimedia-based program know today as KIDMO.
After graduating from Vanguard University with a degree in television production, Rogers continued to be involved in children's ministry while working as a local television writer and producer. He spent five years as children's pastor at Calvary Church in Newport Mesa, California (now known as The Crossing), before taking a similar position at High Desert Church in Victorville, California.
During his ministry at Victorville, Rogers began putting some of his teaching on video. The church was growing so quickly it had expanded to six services each Sunday with what was becoming a regionally recognized children's ministry. It was at this time a friend of Rogers' from Pastor Rick Warren's Saddleback Church in Lake Forest, California, paid a visit. He had heard about Johnny's unique gift for reaching kids and explained they were looking for someone to bring creative solutions for some of their children's ministry challenges.
The Rogers family moved to Orange County and Rogers began his work as director of creativity and curriculum for the children's ministry at Saddleback, one of America's largest and best known churches. He expanded his curriculum ideas in what was dubbed "The Lab." "We called it 'The Lab' because it was all very experimental," Rogers explains. "We tried teaching them games, we tried different types of video... all experimental to see what would work and what didn't." As Rogers' revolutionary children's program took off, Saddleback began drawing more than 2,000 kids each week.
In 2001, Rogers reconnected with longtime friends and collaborators Bill Baumgart (music producer/record label executive) and Tim Ellis (TV/video producer). The 3 had served in church ministry together years earlier. After months of prayer, concept and development, KIDMO was born.
"It's exciting to hear all the stories of kids' and their families' lives being transformed," Rogers says. "We're teaching them how the Bible applies to them everyday and how to live it out accordingly. Our ultimate goal is to turn preparation time into relationship time for children's pastors and leaders. We've designed KIDMO specifically to release the children's ministry pressure valve. This gives leaders more time to be quality mentors which kids desperately need."
The entire KIDMO production staff is moving to Nashville to join the operations staff. This includes Rogers and his wife Valerie and their three children, Hope (9), Alex (7) and Jadyn (5).

KAI VILHELMSEN
Writer and Performer
As a writer and performer in KIDMO and main character in the LIL' K preschool series, Kai is a master communicator to children. His wide-ranging experience and hands-on training in teaching children have given him valuable tools and insight.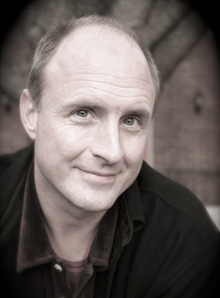 Kai first began working with children as a church volunteer while he earned his BA in Biblical Studies from Cascade Bible College in Bellevue, Washington. He then moved to Los Angeles to pursue a degree in Christian Education at Biola University. Working with preschool children who were brought in for his Lifespan and Human Development class, Kai discovered that he had a special gift-communicating easily and successfully with this age group.
After earning his second degree in Christian Education in 1993, Kai became an elementary director for South Coast Community Church-now Mariner's Church-in Orange County. Through his involvement there, he spent three years teaching and leading children's worship, and directing the children's choir.
In the late 1990s, Kai became a fulltime actor and singer in the L.A. area, and was eventually offered a job with Disney in the company's entertainment and character division. The Disney experience was great training for Kai, who was extremely successful capturing the attention of children at various Disney events.
While working at Disney, Kai went back into children's ministry, serving as the children's programming director at Parkcrest Christian Church. At Parkcrest, Kai began to write and develop the elementary and preschool curriculum and program for the children's ministry. It was not long afterward that good friend Johnny Rogers asked Kai to join him in a new venture called KIDMO, an innovative, multimedia resource for children's ministries. Kai was an immediate hit, and continues to appear as many favorite characters in the series.
In 2004, Kai joined the KIDMO team full-time to help develop a media-driven preschool program. Today, LIL' K is one of the most revolutionary new resources for church preschool ministry.

BILL BAUMGART
President and Executive Producer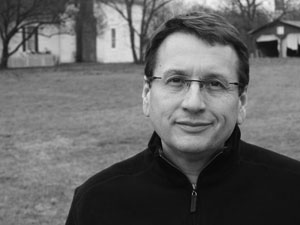 Sacramento, California native Bill Baumgart began his career in the music industry as a studio engineer while attending Long Beach State University in southern California. His early work on various mainstream projects included record labels like MCA, A&M, Motown and RCA. It wasn't long before Baumgart was actively involved in the L.A. music scene.
But in 1981, Baumgart became a Christian while attending Calvary Chapel, in Costa Mesa, California. In the short time that followed, he discovered the growing Christian music genre and found it to be a perfect outlet for his musical gifts. Throughout the 1980s, Baumgart worked with several contemporary Christian artists, producing projects for Crystal Lewis, Mark Farner, Idle Cure, Benny Hester, Liason and Jon Gibson.
By the early 1990s Baumgart moved his family to Nashville, Tennessee, which had become the main hub for the Christian music industry. From 1993 to 2001, Baumgart spent a collective total of eight years as A&R director for Benson Records (Zomba/Music Entertainment Group) and Sparrow Records (EMI CMG). During that time he worked with a wide range of Christian music's top performers including Steven Curtis Chapman, 4HIM, NewSong, Bob Carlisle, Jump5, Al Denson, Dallas Holm, Bruce Carroll, East to West and many more. His creative efforts earned him two Grammy nominations, a regional Emmy Award and numerous Gospel Music Association Dove Award nominations.
In pursuit of new innovative ministry-minded ideas, Baumgart stepped out on his own, leaving his full-time position at Sparrow Records in the beginning of 2000. That same year, Baumgart reconnected with longtime friend and television/video producer Tim Ellis. Having both served in church ministry together in the late '80s, the two rekindled their mission to serve the Church through high-quality media-driven resources. Together, they forged the vision for ORBIT CHURCH, the premier provider of media-driven content for the Church.
Baumgart, President of ORBIT CHURCH, oversees the company's operations in its Nashville headquarters and serves as Executive Producer for its media and music productions. He currently lives in Thompson Station, Tennessee, with his wife, Jane, and their children Christin (20), Kelsey (18), Madeline (12) and Billy (10).

TIM ELLIS
Executive Producer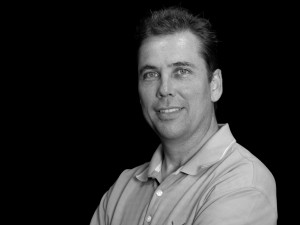 Raised in the Detroit area, Tim Ellis graduated from southern California's Azusa Pacific University with a BA in music and an MA in conducting before going on to serve in church ministry as an ordained pastor and worship leader, a role he has maintained in some capacity for 21 years. After studying film composition and orchestration in 1988-89, Ellis started scoring industrial and training videos.
In 1993, Ellis launched, Invision Studios, a post-production company and in 2000, Rivet, specializing in editorial, animation and visual effects. His broadcast clients include 20th Century FOX and the FOX networks, along with ABC, NBC, Warner Bros. and National Geographic. Ellis also works with advertising clients such as Saatchi & Saatchi, Young & Rubicam, Deutsche, FCB and Chiat/Day.
In 2000, Ellis reconnected with longtime friend, music producer/record label executive Bill Baumgart. The two had served in church ministry together in the late '80s, but Baumgart had since moved to Nashville to further his career in the music industry. When the two came together in 2000, they rekindled their mission to serve the Church through high-quality media-driven resources. Together, they forged the vision for ORBIT CHURCH, the premier provider of media-driven content for the Church.
Serving as Executive Producer for all ORBIT CHURCH properties, Ellis gives leadership to all video and media production for the company's multiple locations in Santa Monica and Long Beach, CA and Nashville, TN. He currently lives with his wife, Wendy, and four children Landon (16), Jordan (15), Summerlyn (12) and Weston (11) in Garden Grove, California.